It's been a busy time for us at Heyler and we have several great homes for sale in Los Angeles – from Cheviot Hills to Westchester to West Hollywood. They include a newly constructed, 5 bedroom luxury house with an ADU in Cheviot Hills, a 3 bedroom house in Westchester, an updated townhome near Rancho Park Golf Course and a fabulous townhome in West Hollywood with a private rooftop deck.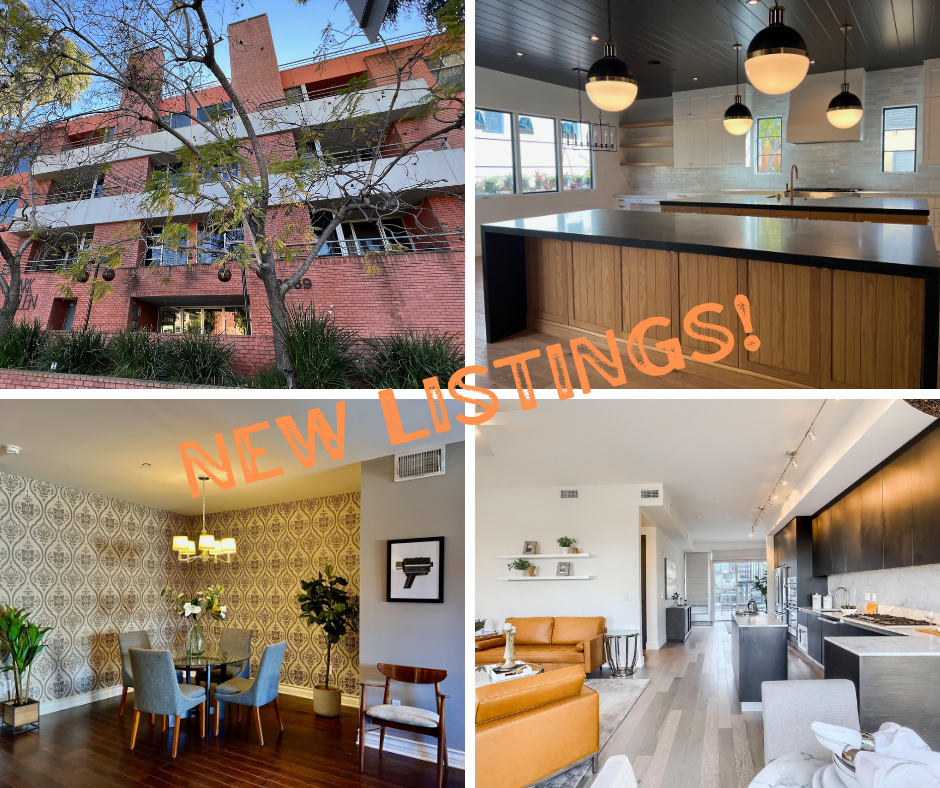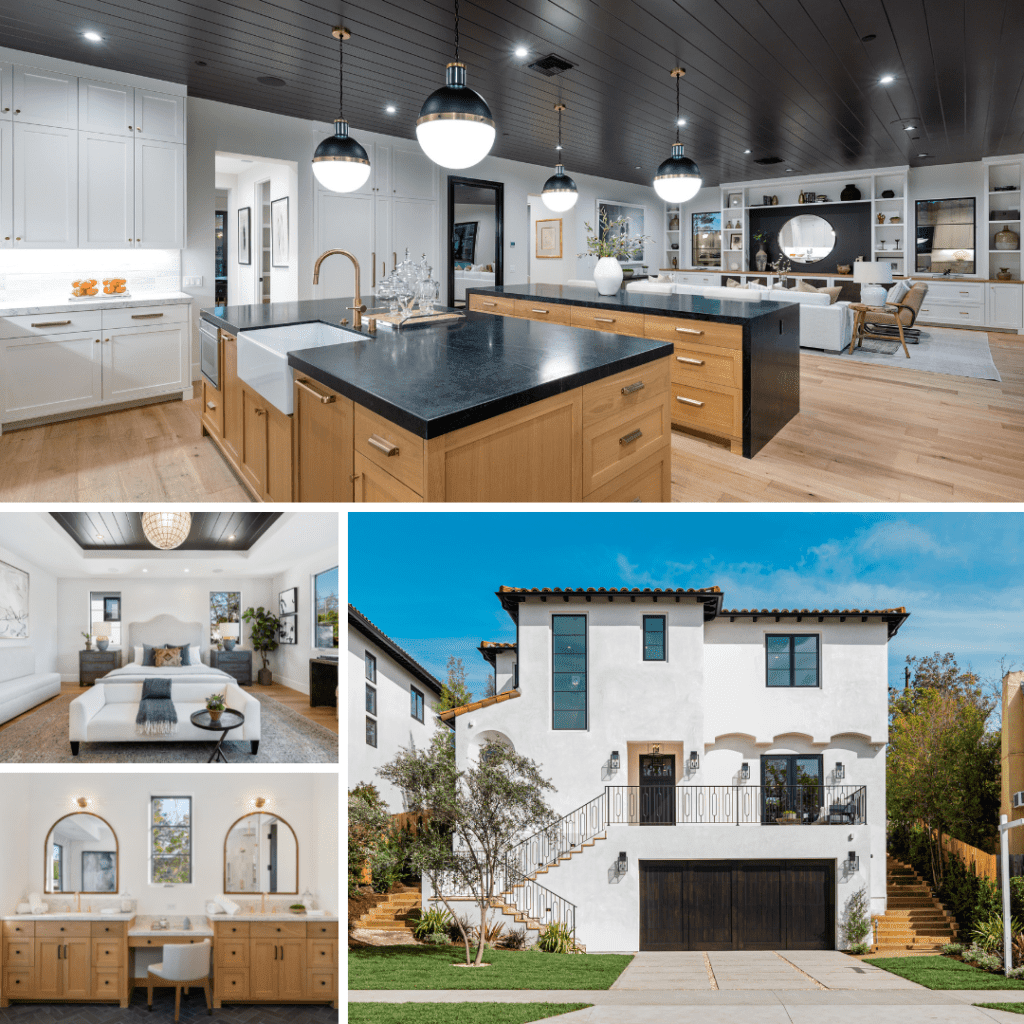 The luxury, estate-size Mediterranean house at
10584 Putney Drive
is spectacular. It's on an 8600+ sq. ft. lot and features 5 bedrooms with 5 ensuite bathrooms, a gorgeous kitchen with tons of light, 2 islands, built-in shelving, a walk-in pantry, and a stand-alone refrigerator next to a stand-alone freezer.
10584 Putney Drive's kitchen features a refrigerator AND freezer
The kitchen opens to the living and dining areas that all include beautiful built-in shelving and custom fixtures.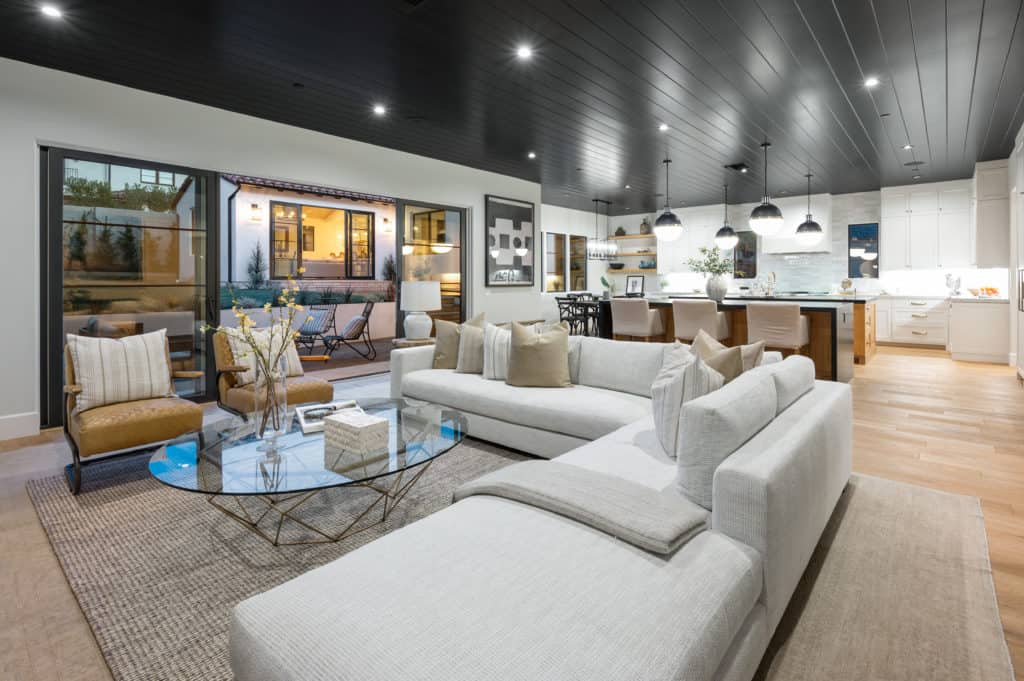 Upstairs, the main bedroom features a generous walk-in closet and stunning bathroom. In fact, each bathroom is beautiful and unique including the one in the guest house – Accessory Dwelling Unit or ADU – in the back. The ADU also has one bedroom and an open kitchen.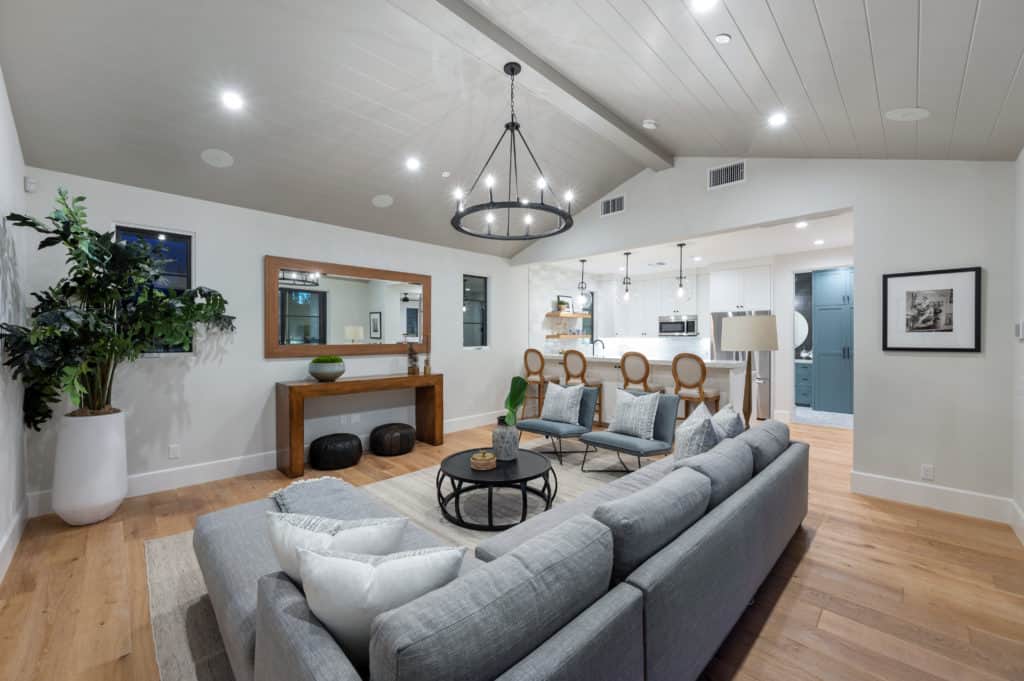 You can take a video or 3d tour of 10584 Putney Road on
the listing website
or join us for a
Twilight Open House on Thursday, March 24 from 5 to 7 pm or on Sunday, March 27 from 2 to 5 pm.
For more information, call or email 310-470-2030, team@heylerrealty.com.
2369 S. Beverly Glen Blvd # 203 Cheviot Hills 90064
This beautiful townhome in the Park Glen community close to the Rancho Park golf course is in an award-winning building and has been modernized and enhanced with contemporary finishes. The kitchen is open and updated with lovely fixtures and stainless steel appliances.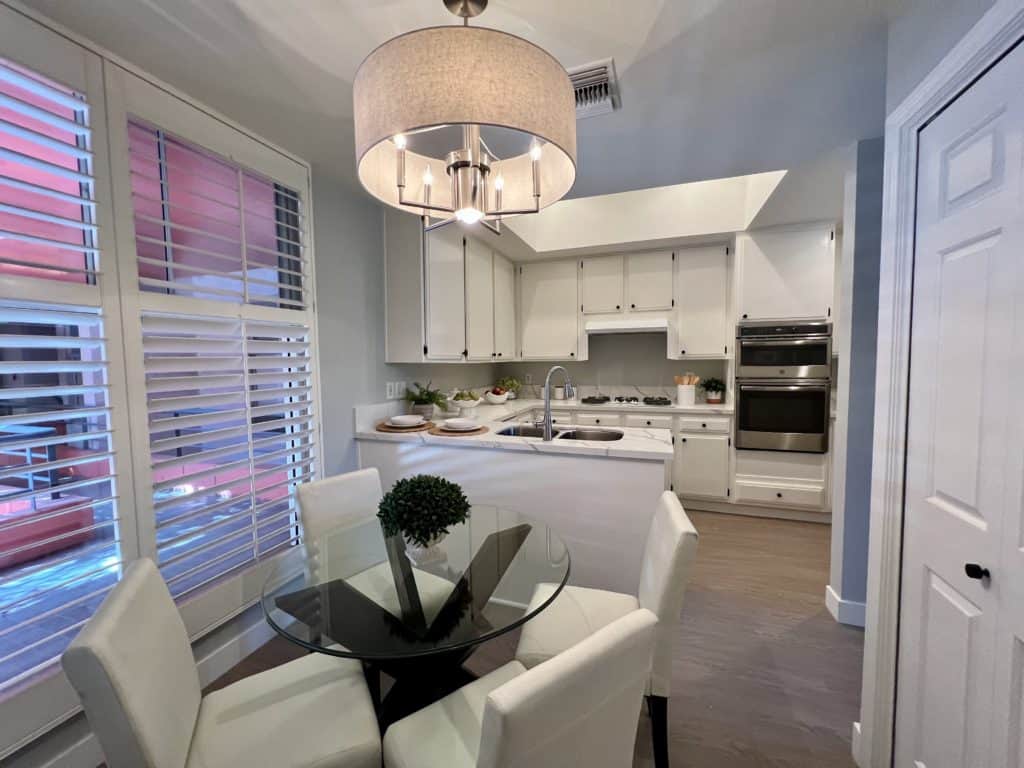 In addition to the breakfast area, the kitchen leads to a dining area perfect for entertaining.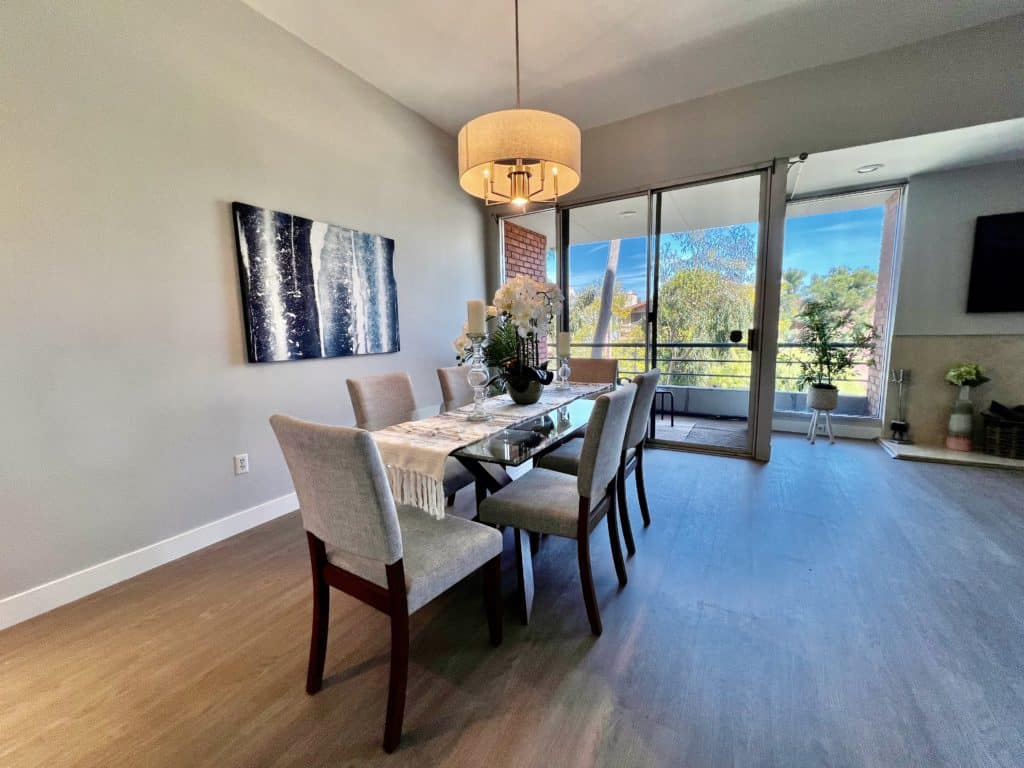 The two-level townhome includes upstairs and downstairs balconies, 2 bedrooms, 2.5 bathrooms and 2 parking spaces.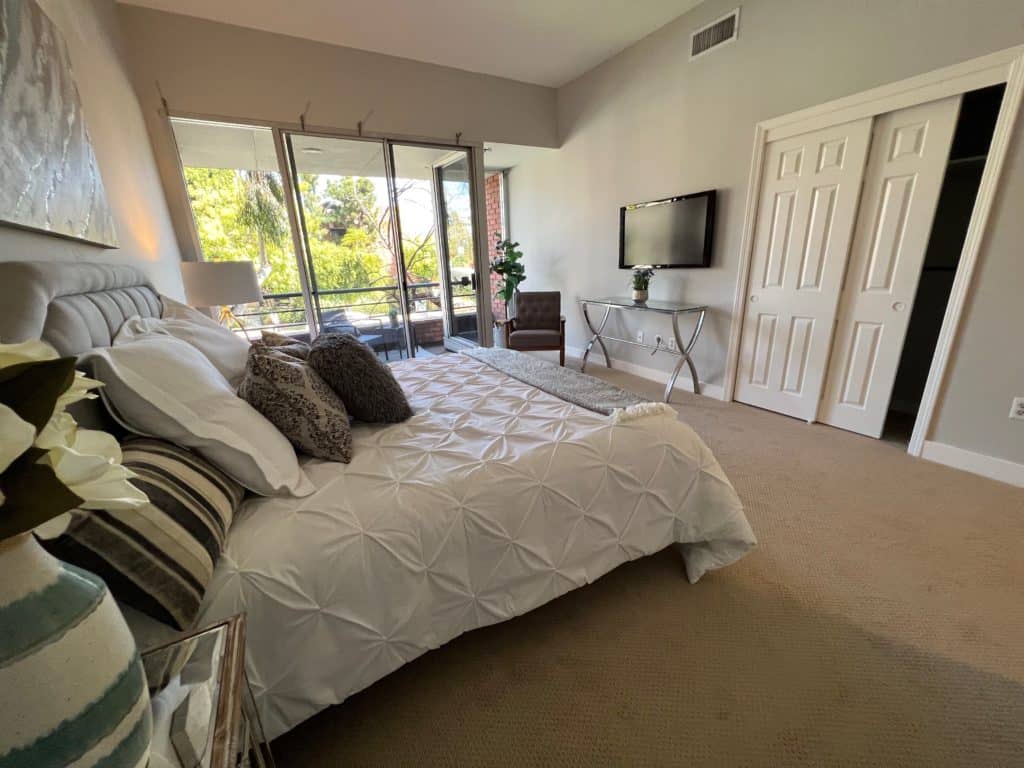 1345 Havenhurst Drive Ph #13, West Hollywood, CA 90046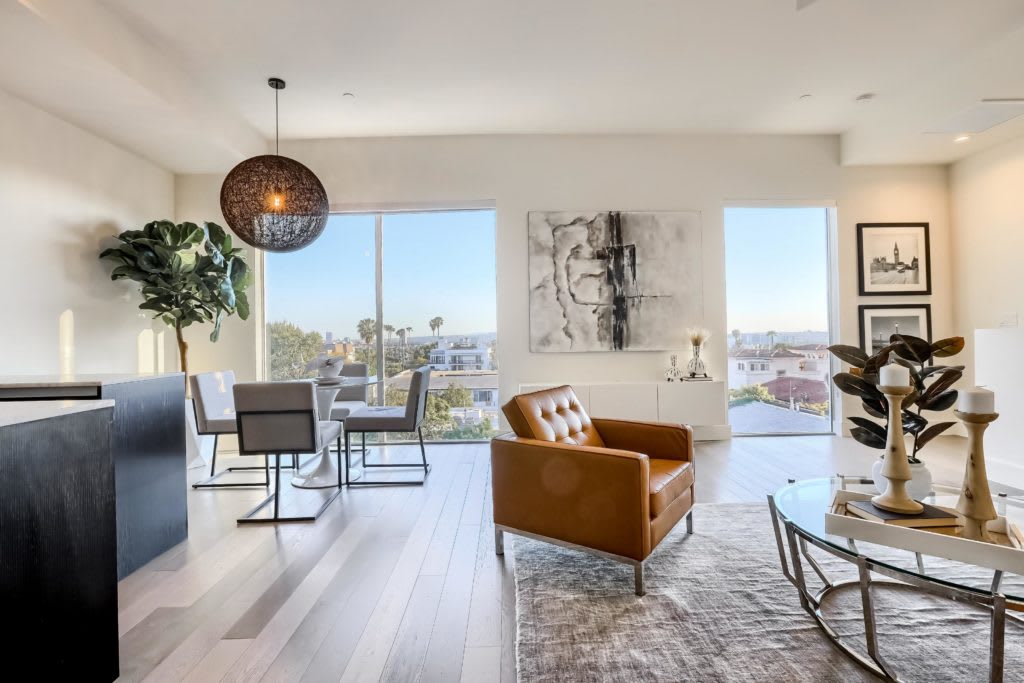 The stunning, 2 bedroom, 2.5 bathroom townhouse at 1345 Havenhurst Dr. # 13 in West Hollywood is a must see. Spacious layout, stunning views of Los Angeles and incredible unique details make this two level townhome a one-of-a-kind home.
Townhome for sale in West Hollywood
The 1,779 square foot space features a big main bedroom with an incredible walk-in closet and exquisite bathroom.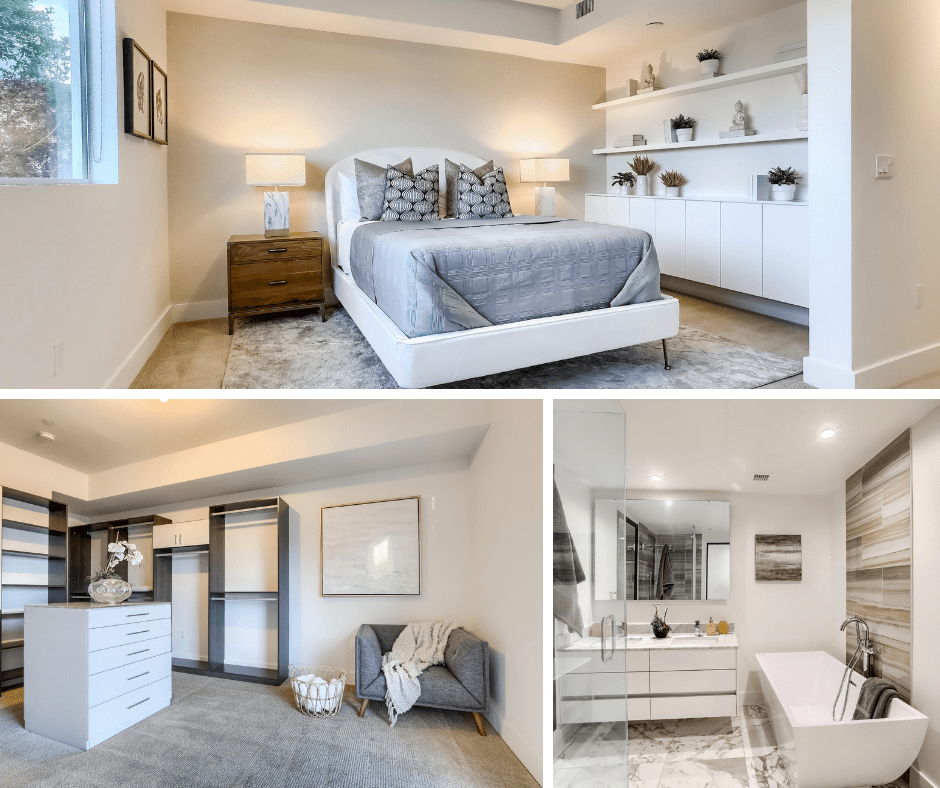 The home also includes a private, rooftop deck, washer/dryer and parking for 2 cars in underground, gated garage.
View from private, rooftop deck at West Hollywood townhome for sale.
Give us a call to schedule a private showing or for more information – 310-470-2030, team@heylerrealty.com.
7709 Cowan Avenue, Los Angeles, 90045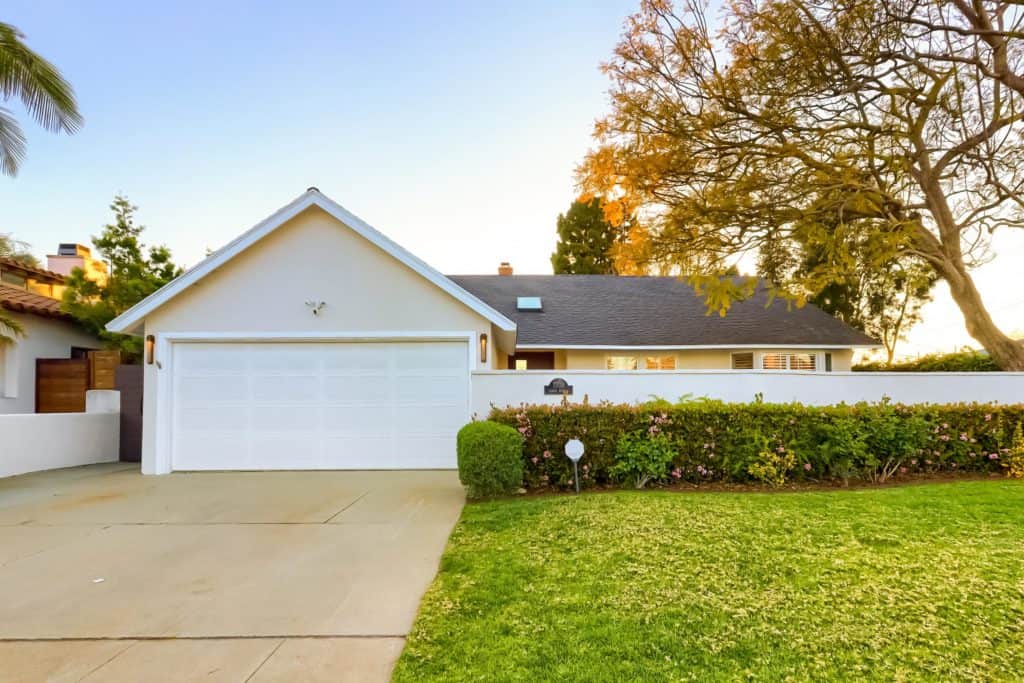 Located in the Coveted Westchester neighborhood near the Bluff Creek Trail, 7709 Cowan Avenue is a tastefully renovated 3 bedroom, 2 bath home that's move-in ready. Walk up grassy front yard and through a private courtyard to the custom front door. Inside, you'll find hardwood floors, new windows and doors and upgraded modern amenities in the 2,034 square foot house.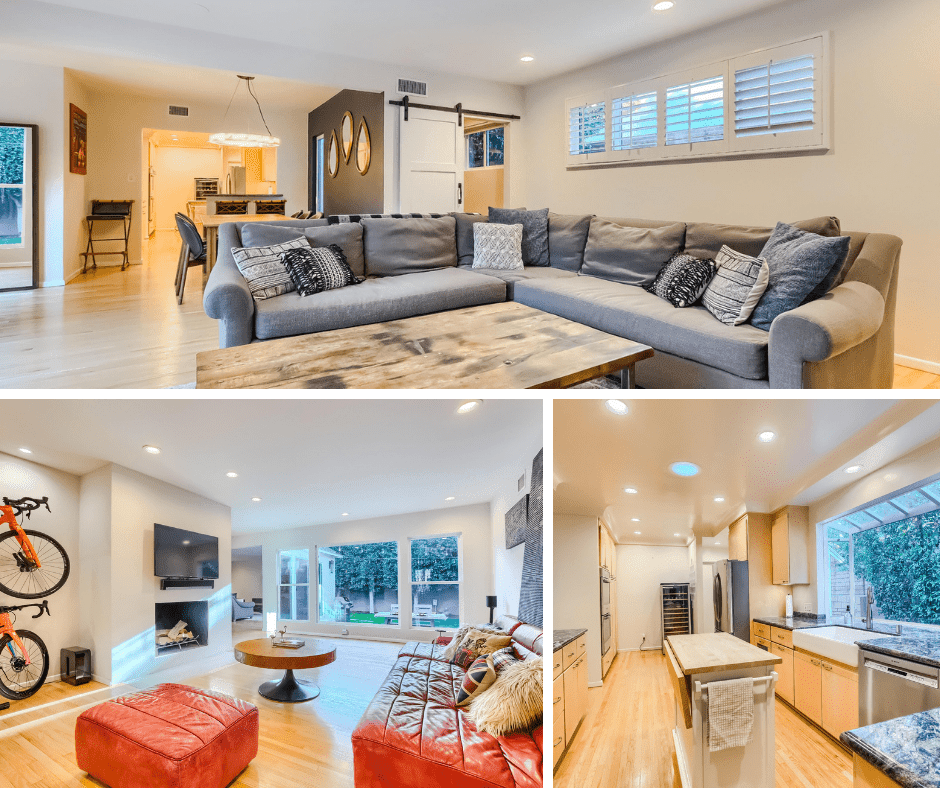 The main bedroom features a California Closet system and access to the lush backyard. Bathrooms were recently remodeled with all new fixtures and great lighting.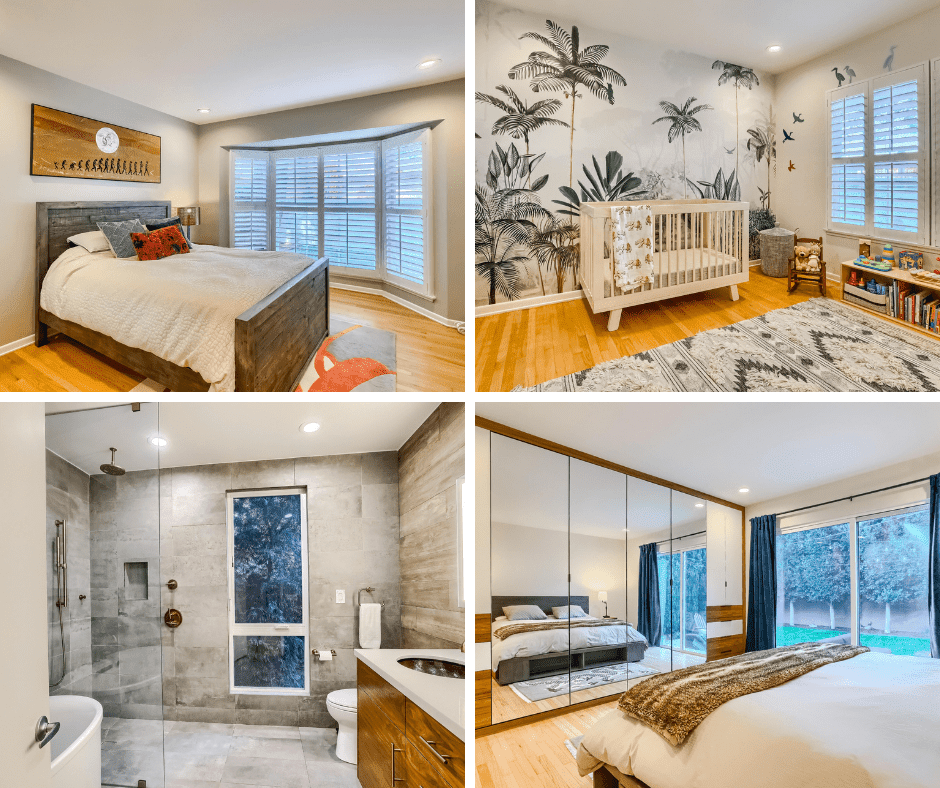 The house also includes an office nook off of the living room, a 2-car garage with NewAge workbench and Tesla Wall Connector, and a spacious backyard. For more information, email Kate Kennedy, kate@heylerrealty.com and Michelle Alderson, michelle@heylerrealty.com and visit
7709CowanAve.com
.
1726 S. Bentley, West Los Angeles, 90025
1726 S. Bentley, luxury, penthouse condo for sale
Update: Pending Sale. We have a gorgeous penthouse condo at 1726 S. Bentley Ave. in West LA, 90025. We got the listing after the homeowners saw how efficient and attentive we were to past clients in the building and called us the minute they were ready to sell.
We're thrilled they called us because this luxury unit will make someone very happy. It's light and bright with a beautiful gourmet kitchen with granite countertops, a breakfast bar, and a spacious dining area. The living room looks out onto a private balcony that's great for grilling or sitting outside.
The penthouse features 3 bedrooms and 2 bathrooms. The main bedroom includes a walk-in closet and an en-suite bathroom. The other two bedrooms have lovely views and a pretty, shared bathroom.
An in-unit laundry, tandem parking and security access are included in this property. Not only that, it's in a great area of West Los Angeles close to UCLA, Century City, the new Google complex, public transportation, restaurants, shops, and groceries. And it's within the Westwood Charter school boundaries.
The penthouse is a must-see! Call us for email for more information, 310-470-2030, team@heylerrealty.com.
417 & 419 Del Norte St., Los Angeles, CA 90065
Adorable duplex coming on the market soon near Dodger Stadium
The duplex at 417 & 419 Del Norte St. in Los Angeles near Dodger Stadium could be a great investment for a homeowner that wants to live in one unit and rent out the other or for someone who wants to rent out both places. It just needs a little bit of love to make this fixer-upper shine!